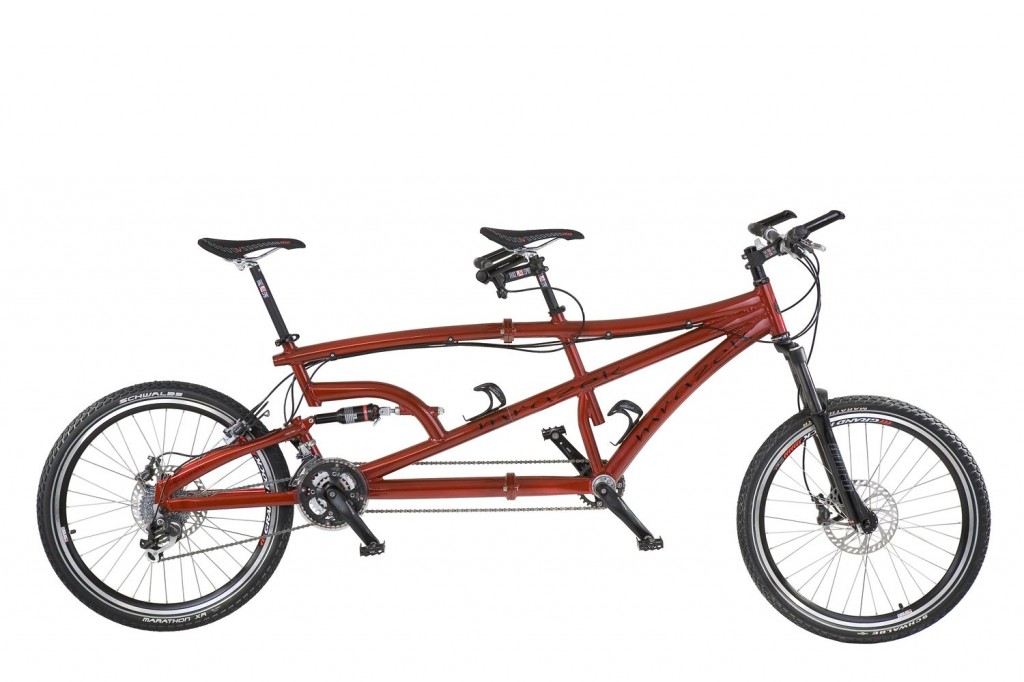 Fully suspended tandem designed for riding in off-road conditions. It can also be an alternative for those who look for maximum comfort, but plan to stay on asphalt or good quality gravel roads.
This is our top model without any doubt. A unique machine with front and rear suspension. From the first sight you can see that this is a bike for the true adventure off the roads and we offer components needed for such challenges as well. You can have it with good quality front suspension fork, Deore or XT components (or other, if you want), Schwalbe Black Jack tires etc.
In case you just look for maximum comfort, but you plan to stay on the asphalt roads, we do have a selection of components for you as well. Just look into our price list and choose what you need.
Do not forget we can build this bike also in a folding version, but for MTB riding we recommend non-folding frames.